Products
About Us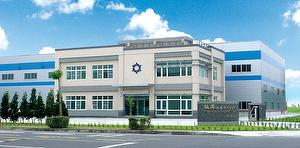 Titan Plastics Compounds Co., Ltd was established in August 2005 by a team with more than 22-year working experience and profession. We are one of the well-known compounding companies in Taiwan specialized in not only compound production but also customized development. We perform as a trusted partner for our customers through the process of communication, consideration and cooperation.

Compounds from Titan Plastics are good combinations between raw materials and additives to reinforce its specialty. They are widely utilized in various industries such as automotive, industrial products and any other injection molding. To ensure the better quality, compounds in every production must go through complete Quality Control (QC). In addition, we set up professional Research & Development (RD) to analyze and develop more products to satisfy more clients.

Every year, we take part in famous exhibitions relevant to plastic and rubber to expose our brand to more countries. Started from 2017, to offer better service to the local, we commence setting up our branch in Vietnam. Expect to expand our market all over the world.

More
New Products